2020 Leadership Conference
The AARB 2020 Leadership Conference will be held October 13, 2020 at the Wynlakes Golf and Country Club in Montgomery. CLE hours will be available. Save the Date!! More information will be coming soon.
Certified Investigator Training is Returning to the Beach!!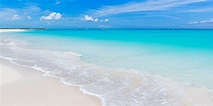 The 2021 CIT conference is returning to The Island House in beautiful Orange Beach. The conference will be held February 1st – 3rd. Put this date on your calendars. APost and CLE hours will be available. Registration will open at a later date. Stay tuned!!